Successful Digital Workplace initiatives center around user education and adoption. In this article, you'll learn how you can use a lesser-known feature within Microsoft Stream to quickly and easily do screen recordings on your computer to create how-tos and training videos.
Microsoft recently released a feature within Microsoft Stream that allows you to use a modern browser (Chrome or Edge) to do screen recordings without any recording software. This is a great way for subject matter experts in the office to easily create explainer and training videos, as well as publish and share them on Teams!
How to Use It
Visit Stream within your Microsoft 365 portal and then navigate to Create > Record Screen. You'll be able to record clips of your desktop or a single app, along with audio and webcam video.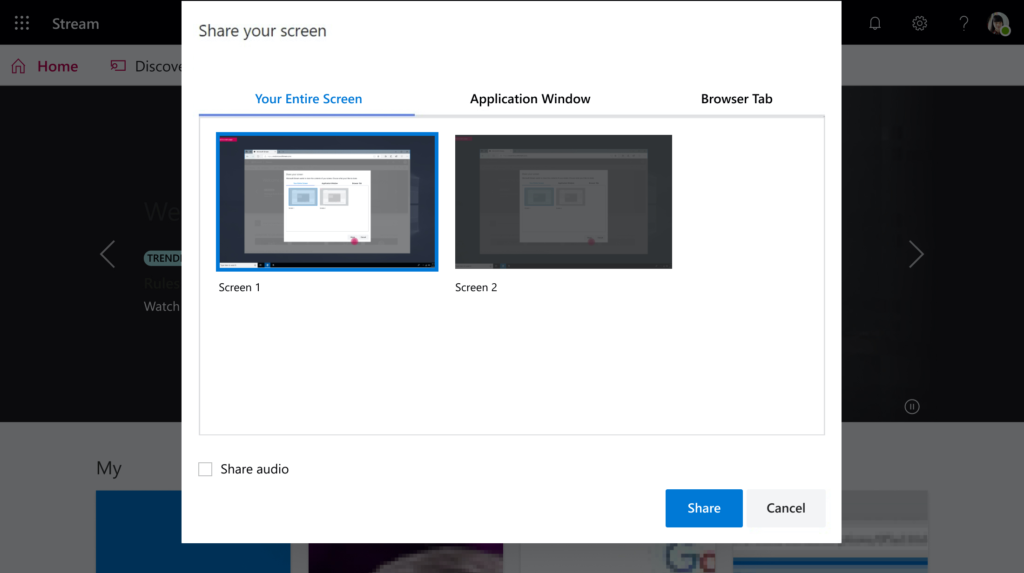 When combined with Stream's auto-generated captions and other authoring tools, you'll be able to create professional, step-by-step tutorials in no time.
Integrations
Microsoft Stream integrates with Teams so once your content is ready, you can publish it to your user community within minutes.
Limitations
The video length is currently limited to 15 minutes, and Microsoft Windows is the only platform that provides full functionality at this time.