Our Power BI connector for Clio allows law firms to save time and effort when creating custom dashboards and reports.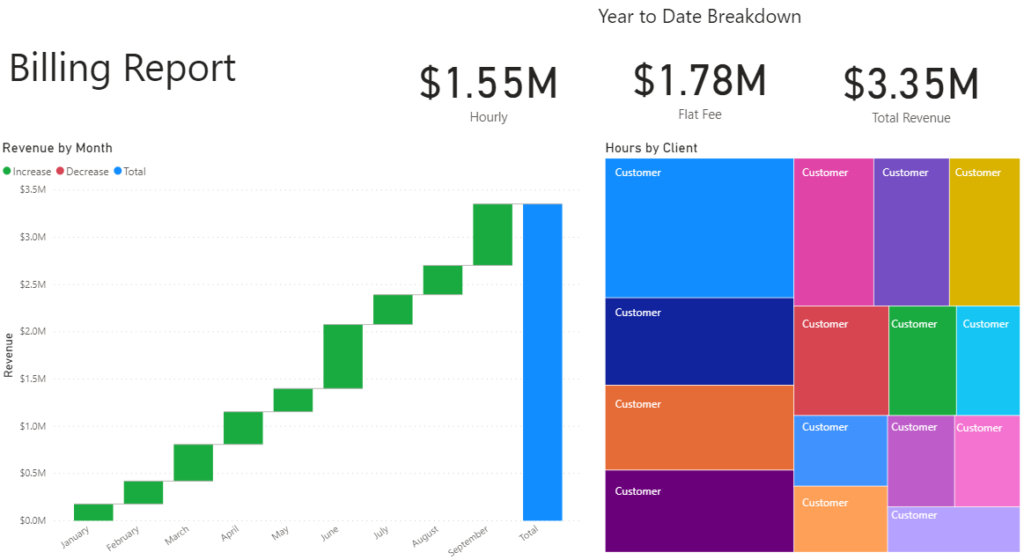 While some third-party solutions for Clio offer additional reports, they don't let you customize the visualizations to your firm's specific needs. Instead, we have found that firms employ various workarounds to create custom visualizations for Clio.
Starting today, our Clio and Power BI integration will help firms of all sizes get a better, customized view into their firm's key metrics.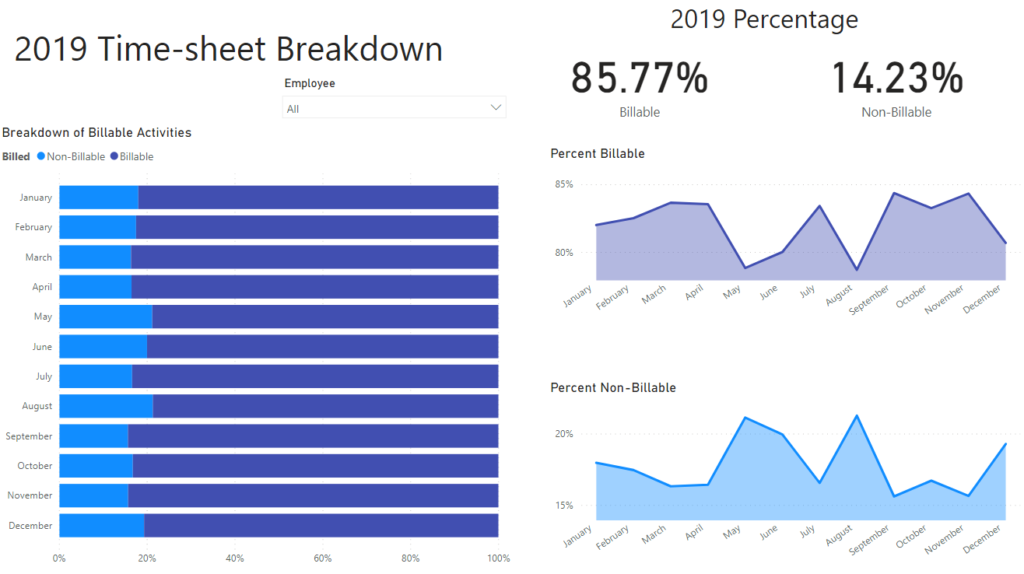 The Clio and Power BI Challenge
Many firms who use create custom visualizations in Clio export the data as CSVs and manipulate it in Excel or upload it to Power BI. This forces firms to rerun exports and refreshes constantly. The task is tedious, whereas Power BI is a seamless solution for developing interactive and impactful dashboards.
Bridge the Gap Between Clio and Microsoft Power BI
To address the Power BI and Clio gap, Virtuas developed the Power BI connector for Clio. Our connector allows Power BI and Clio to work together seamlessly.
Data Refresh Automation
The main benefit of the connector is that it connects directly to Clio APIs, cutting down on the inefficiency of CSV exports. You can schedule the data refresh to suit your firm's needs, whether it's daily, weekly, or monthly. Once you set the connector to refresh automatically, your data will stay up-to-date, without manual intervention.
Accessible Everywhere
You can access Power BI on many platforms. Whether you're mobile or in front of your computer, you will have access to all of your dashboards and reports. You can also customize and share your visualizations with clients and colleagues.
Improve Your Workflow
Say goodbye to CSV exports! You can store your data securely in Clio and then easily bring your data into Power BI. There is no need for third party apps, and with the data refresh automation, you don't have to spend time downloading and uploading files anymore. Reach out to Virtuas to carry out the Clio and Power BI integration so you can focus on your core services.
Looking for More?
We want to make the Power BI connector for Clio work for your needs. If you need help getting started or assistance with building your visualizations, contact us. Likewise, we would love to hear your feedback so we can continue to make improvements to the integration.